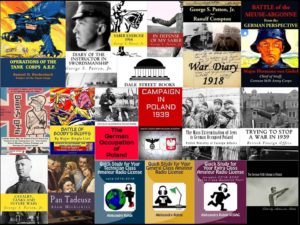 Dale Street Books reproduces rare, out of print, or never-before published military, political and cultural works to make them more accessible to scholars, professionals and the public at large. Our research takes us to distant archives, old libraries and dark attics of private collectors. We take great pride in our work. Many other reproduction services merely scan old documents, blemishes and all, resulting in poor quality work with faded images, torn pages and illegible text. We would never treat valuable works so shabbily. Each of our documents is carefully transcribed into a high quality publication to eliminate the signs of age, while retaining all the original text. This includes preserving any images contained in the original document–e.g., photographs, illustrations, tables and charts–taking care to enhance each as much as possible for improved clarity and then placing  them within our transcribed version to reflect as closely as possible the original layout. The result is a preserved document, retaining all its original content, look and feel—but now rejuvenated and ready to be enjoyed by a new generation of readers. We also publish a series of Quick Study training manuals to more efficiently and effectively prepare for all three levels of the Amateur Radio FCC License.
We are always looking for rare works to publish. For more information, contact us at cs@dalestreetbooks.com
A Service-Disabled Veteran-Owned Small Business.